Whether you're planning an intimate wedding with 30 guests, or a large wedding with 200 guests, let us help design the wedding cake of your dreams!
We take great pride in the way our cakes taste. We know that the cake is the last thing your guests are served before your event ends, so we go to great lengths to ensure they are absolutely delicious! Contact us today to start discussing the perfect design and the perfect flavors for your big day.
Start Planning Your Dream Wedding Cake
Made from scratch and baked with love, all of our cakes feature three layers of delicious moist cake and two layers of decadent filling. The best part is you get to choose the cake and filling flavors. Each tier is 5-5 1/2" high to make the perfect centerpiece for your event. And don't forget our luscious signature buttercream, it is sure to delight your guests!
Planning a birthday, baby shower, or other event? Let us help you design the perfect cake to celebrate!
Contact Us Today To Get Started
Sometimes you just don't want the hassle of cutting a cake. If that's the case, ask us about our custom cupcakes! We offer these in both standard and mini size. We offer flavors such as chocolate, vanilla, carrot, red velvet, funfetti, lemon, and snickerdoodle.
Looking for something more unique? We also offer a wide variety of fillings and flavored frostings such as salted caramel, cookies n cream, raspberry, peanut butter, nutella, strawberry, banana custard, dulce de leche, and more!
Let's Chat Cupcakes
It's All About The Flavor
Choosing the design and color scheme for your cake, cupcakes, or other desserts might be how the process starts, but it definitely doesn't end there. A beautiful dessert should also delight the taste buds. Each of our desserts are handcrafted to bring you flavors that you love! So, whether you want something more traditional like vanilla cake filled with raspberry or are looking to surprise your guests with something unique like our chocolate snickers cake, we got you covered! View some of our most popular cake and filling flavors below. Don't see what you were hoping for? Let us know. We are continually adding new flavors to our menu.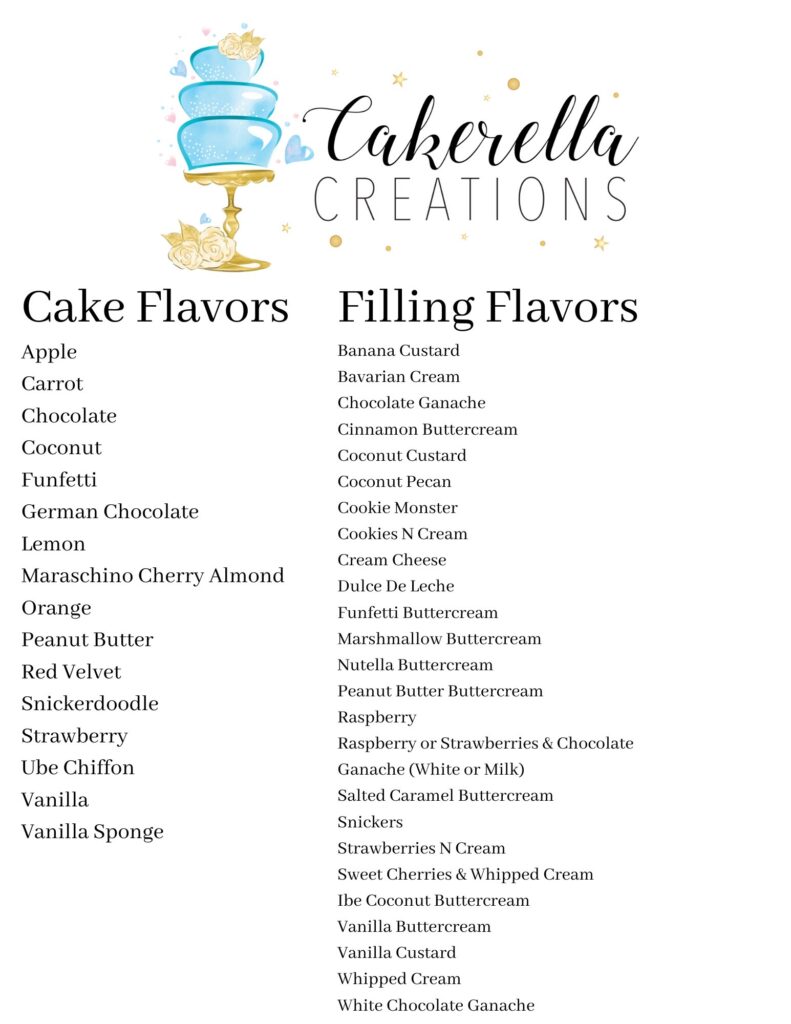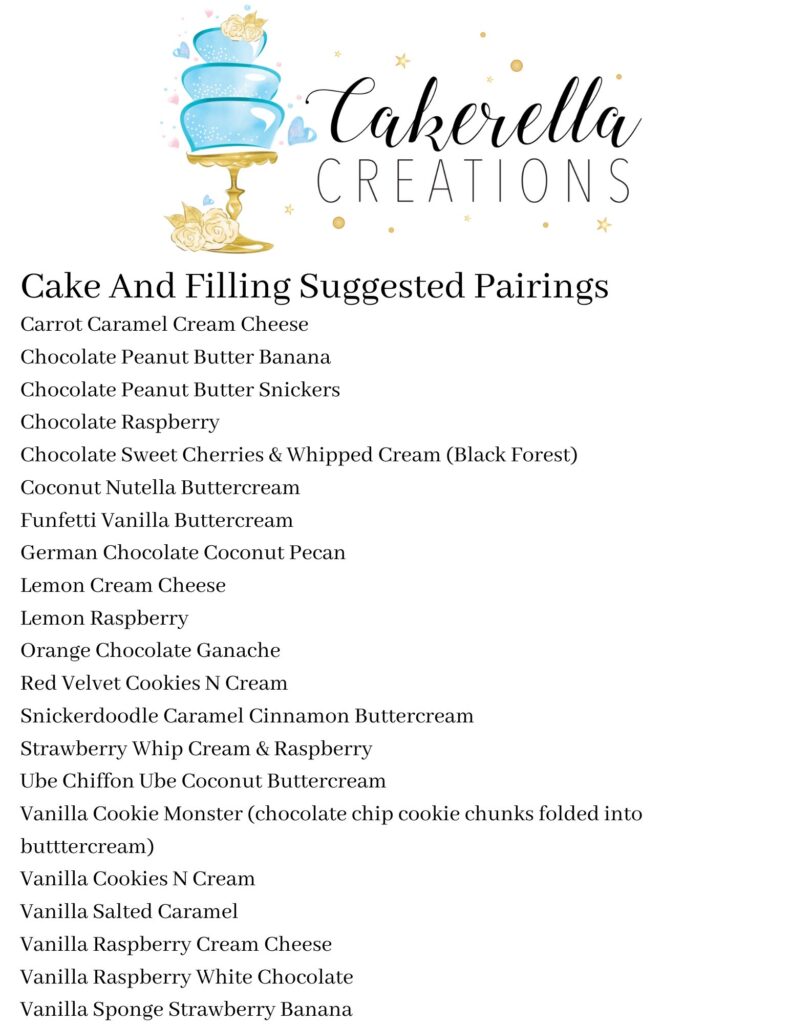 Sometimes you want a whole dessert table or you just want something other than cake. We get it. We also offer French macarons, cake pops, rice krispies treats, dessert cups and more! So drop us a line, and let us know what you are looking for! We will do our best to accommodate your needs.
Let's Chat
Contact Us
Let's start planning! Contact us today to start designing your perfect sweet ending.